"I want to learn Japanese!"
"I'd like to master some basic Japanese phrases
before going on a trip to Japan!"
"I want to be more fluent in Japanese!"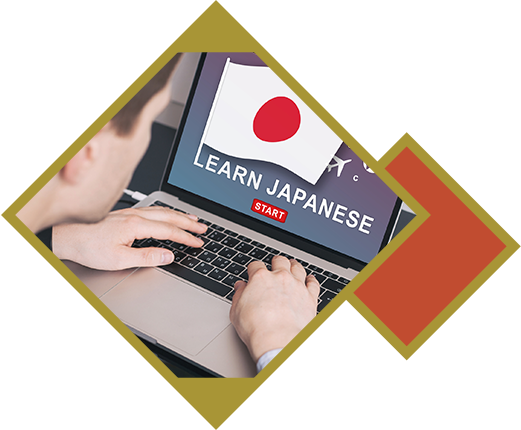 "I want to be able to read and write Japanese!"
If you've ever had thoughts like these, we have good news!
We are happy to announce that we are now offering
a Japanese class for beginners at Fruitful English!
Imagine that you are going on a trip to Japan.
Think of all the things you could do: shopping for your favorite
anime and manga merch in Akihabara, and wearing kimono in Kyoto…
And enjoying mouth-watering Japanese food.
Staying at hotels and exploring the cities, while eating all the ramen,
tempura, and sushi you could ever want.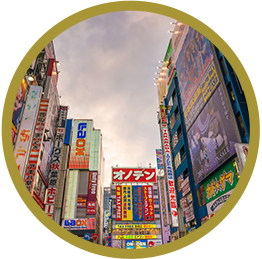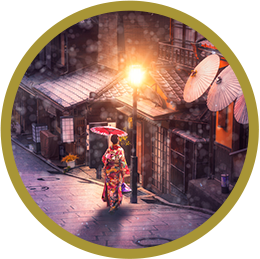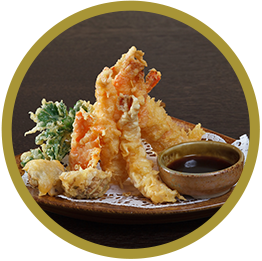 You'll have to talk to many Japanese people, of course.
Most Japanese people don't speak English.
At tourist attractions and hotels, you'll sometimes be greeted by someone who speaks English, but not on the street when you get lost or at restaurants popular with the locals. Believe it or not,
some hotels and inns don't even have any staff members who are fluent in English!
No one wants to spend most of their time in Japan struggling to communicate when they could be having fun.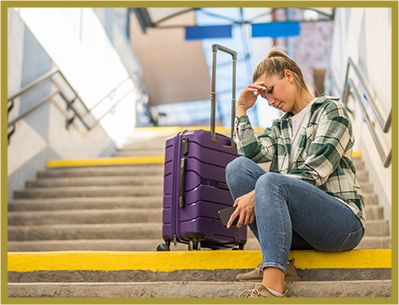 In 「基礎日本語レッスン basic japanese lesson」,
you'll learn basic and practical Japanese phrases
that you can use as soon as you learn them.
That means you'll be able to introduce yourself, ask for directions, communicate while shopping, and use other common phrases in day-to-day activities.With the knowledge of basic Japanese phrases, you'll be able to enjoy communicating with the local Japanese people there. Your days in Japan will be unforgettable!
You can introduce yourself.

You can ask for directions.

You can shop around.
But Japanese is known to be challenging…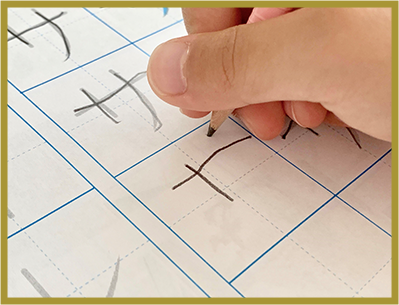 No worries!
Remember「基礎日本語レッスン basic japanese lesson」is for beginners; there is no prior experience required. First time learning Japanese? Tried self-studying but aren't sure what to learn next? This course is the perfect fit for you!
We'll first teach you hiragana and katakana (Japanese characters/ alphabet), so you'll be able to pronounce Japanese words correctly even if you're not confident.
You'll even learn to write your own name in Japanese. That'll impress Japanese people for sure!
You'll learn Japanese grammar while mastering
conversational Japanese phrases.
After mastering hiragana and katakana, you'll learn both Japanese grammar and conversational Japanese phrases at the same time in just one lesson. In the first half of the lesson, you'll learn the basics of Japanese grammar. We'll even provide you with a textbook. You can review it before having a conversation lesson to deepen your understanding. In the second half, we'll move on to a conversational lesson where you can apply the grammar you learned and practice it. You'll learn a lot of useful phrases for many real-life situations such as asking for directions and shopping at a store.
You'll follow a balanced approach by doing input exercises like reading and listening while doing output exercises like writing and speaking, improving your Japanese skills more efficiently.
1st
hiragana and katakana.

2nd
Grammar and Conversation
Simultaneous progression of inputs and outputs.
How does it work exactly?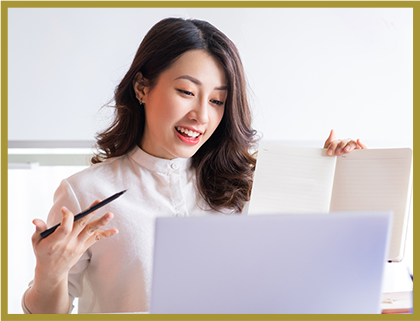 In the course, you'll learn from licensed Japanese instructors. The lesson begins with Japanese grammar. A licensed instructor will guide you through the grammar and vocabulary using visual explanations, so it'll be easy for beginner learners to see the whole picture.
Then your instructor will encourage you to speak in Japanese. Don't worry if you know only few words! By applying the phrases and concepts you learned that day and repeating conversational exercises with your instructor and peers, you'll gradually pick up on them.
Can I take lessons from outside of Japan?
Yes, you can! Anyone from anywhere with internet access is welcome to take this online course.
Fruitful English is a pioneer in online teaching in Japan, starting out as an English writing e-tutoring service. We've been awarded the Japan e-Learning Award collectively by the Japanese Ministry of Education, the Japanese Ministry of Economy, Trade and Industry, the Japanese Ministry of Health, Labor and Welfare, and the Japanese Ministry of Internal Affair and Communications.
We've been dedicated to giving our customers opportunities to learn English online since day one. Now, we're proud to offer our new Japanese programs, which are also fully online, as we continue our dedication to making language learning possible for everyone.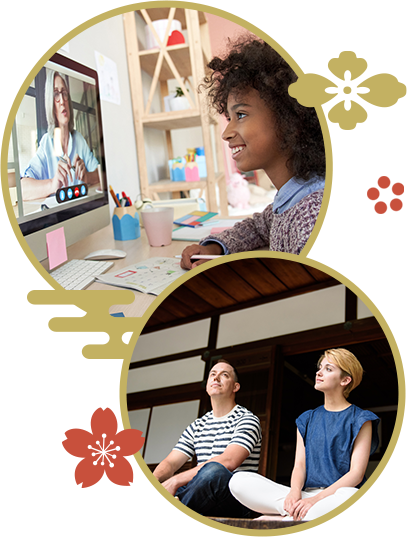 Lesson 1

Hiragana / Katakana

First, you will learn Japanese letter systems, which are Hiranaga and Katakana.
Particularly, Hiragana is the main system of Japanese letters. Let's practice and master the letters and the pronunciation.

Our free textbook has hiragana and katakana charts.

Lesson 2

Self Introduction

You will learn how to do a self introduction and some greeting phrases by practicing the basic grammar, "X is Y." At the end of the lesson, you will be able to introduce yourself briefly to those whom you will meet for the first time.

Lesson 3

Demonstrative Pronouns

You will learn demonstrative pronouns, which is "kore" "sore" "are" and "dore."
By the end of this lesson, you will be able to distinguish and use them appropriately.

Lesson 4

Directions

Using the demonstrative pronouns you learned in the previous lesson, you will learn some useful phrases that you can use when telling/asking someone for directions to a certain place.

Lesson 5

Time / Numbers

We have several ways for reading numbers. For example, "9" can be read out as "kyuu" and "ku" depending on the following counter word. In this lesson, you will learn the basic readings of numbers and tell time using the counter "ji."

Lesson 6

Your Plan

You will learn some useful phrases that can be used when talking about a plan. The articles "wo" "ni", "de," and a few verbs will be introduced. Let's master the phrases so that you can talk about your holiday plan.

Lesson 7

Invitation

Using the verbs you learned in the previous lesson, you will learn how to invite your friends to a planned activity or event. In the lesson, you will also learn some adjectives with which to enrich your Japanese expression.

Lesson 8

Your Favorites

You will learn some phrases that you can use when sharing your likes and dislikes so that you will be able to have a deep/meaningful conversation with others in your self introduction.

Lesson 9

Existence

You will learn the grammar "arimasu" and "imasu" which is "there is/are." By learing multiple words that can describe a place, such as "right" and "left," you will be able to tell the others where it is by the end of this lesson.

Lesson 10

Shopping

Using your previously-learned knowledge about numbers, you will be able to have a conversation about shopping by learning a new counter for money and items, such as "yen" and "ko."

Reasonable pricing made possible through E-learning

Did you know that the yearly tuition of a traditional Japanese language school can cost $8,000 to $10,000?

It's pricey because you need to pay for an admission fee, a facility use fee, and an admissions exam fee, in addition to lesson fees and textbook expenses. Plus, you'll be charged whever you take a proficiency exam to move up to the next level and then when you start taking lessons at that level. Of course, you'll need to buy new textbooks as well.

As a fully online program, we do not have facility use fees. In addition, we provide required textbooks that are yours to keep for free - no hidden fees later.

This allows us to offer this program for just $29,700 yen.

Japanese language school

800,000 yen

Fruitful Japanese

29,700 yen〜

In the future, we plan to also release「日本語中級者向け講座」(intermediate) and 「日本語中級者向け講座」(advanced) courses, but there's no need to take them all.

You can take the courses that you want to, when you want to.

Course Details

Course Title

Basic Japanese Lesson

Contents

group lesson
PDF textbooks (10 volumes total)

Pricing

 29,700yen → 初回開講割引価格 15,400yen(including tax)
This is a one-time course fee.



Additional purchase of Lesson Tickets needed if you wish to submit assignments for grading.

Course Seats

10

Signup Period Deadline

〜2023/04/16(Sun)

Course Period

2023/04/17 (Monday) - 2023/07/16 (Sunday)

Course Start 2023/04/17(Mon)

Group Lesson Schedule:

Lesson 1 : 4/24 (Mon.) 8PM-9PM JST

Lesson 2 : 5/1 (Mon.) 8PM-9PM JST

Lesson 3 : 5/8 (Mon.) 8PM-9PM JST

Lesson 4 : 5/15 (Mon.) 8PM-9PM JST

Lesson 5 : 5/22 (Mon.) 8PM-9PM JST

Lesson 6 : 5/29 (Mon.) 8PM-9PM JST

Lesson 7 : 6/5 (Mon.) 8PM-9PM JST

Lesson 8 : 6/12 (Mon.) 8PM-9PM JST

Lesson 9 : 6/19 (Mon.) 8PM-9PM JST

Lesson 10 : 6/26 (Mon.) 8PM-9PM JST


All services provided online. The course is open to international students.



Payment methods

The following payment methods are accepted

Purchase procedure

①「Application」からオレンジのボタン「この商品を購入する」を押して、申込フォームに進んでください。

Please click the orange button "この商品を購入する" under "Application" to purchase.

②「会員登録」の画面で「名前、メールアドレス、パスワード」を入力してください。入力したら、オレンジのボタンを押して、商品選択&支払方法に進んでください。

On the page "会員登録" which means "Customer Registration," please fill in your name and email address, and create a password. After that, please click the orange button "商品選択にすすむ" to proceed with the purchase.

③ 商品を選択してください。
※チケットは選択しなくて大丈夫です。

Please click on what you would like to purchase. You don't have to purchase tickets here.

④ お支払方法を選択してください。「クレジットカード、銀行振込、コンビニ決済」からお選びいただけます。

Please fill in your payment information. You can choose to pay using your credit card, bank transfer, or to pay at a convenience store.

⑤ サービス利用条件および個人情報の取り扱いについて確認していただき、「同意します」にチェックを入れてください。入力が完了したら、オレンジボタン「ご注文内容の確認」に進みます。確認したら購入が完了します。

Once you read "サービス利用条件および個人情報の取り扱い" carefully, which is the Terms of Service, please click on the box to indicate your complete acceptance of our Terms and Conditions. Then, please click the orange button "ご注文内容の確認" to review your purchase details and submit the form on the next page.